A classic fairy-tale combined with modern, fascinating fire artistry – a combination that creates the unique character of this show.
It is the story of a greedy king, a courageous, brave young woman and the power of love, told and played by the artist for all ages, all senses and heart and soul.
The tale is a life performance and the elements of dance, fire-eating and fire-breathing, torch-juggling and torch-swinging are seamlessly woven into the story and accompanied by music.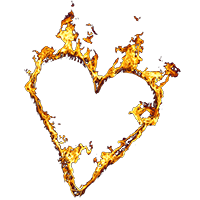 duration: 25 minutes
ground: plain, as from 5 x 7 meters
languages available : en  it  fr  de
can be performed in the day-time as well